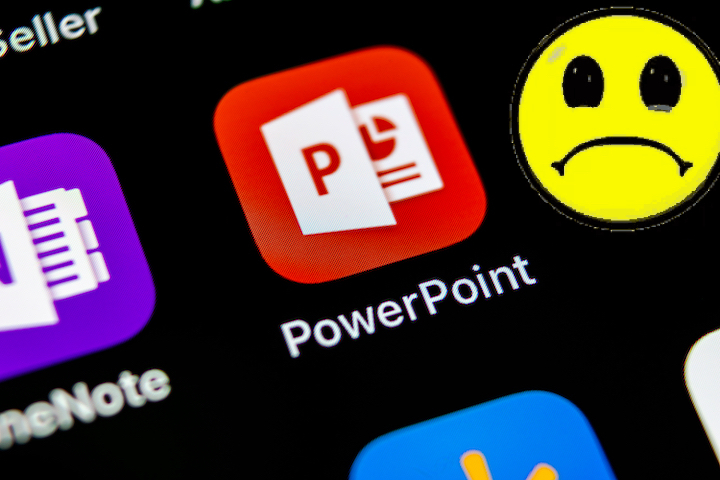 Schedule Mediation with Lee Wallace
Last week I wrote about the fact that attorneys are often reluctant to make a PowerPoint presentation at mediation, for fear that they will give away too much information.  At the same time, as a mediator, I have personally witnessed the power that a presentation can have; I have seen situations where an effective PowerPoint presentation changed the settlement number (up or down).  This week I will answer three questions: 
1. When should you use a PowerPoint at mediation?
2. Can you reveal too much in your PowerPoint?
3. How do you avoid revealing too much?

When Should You Use a PowerPoint at Mediation?
The answer is deceptively simple. You should use a PowerPoint when it will help you persuade the other side that your side of the case has merit. One of the most powerful ways to persuade someone is to show them you are right, which can take many forms. You might use a PowerPoint, bring the product that you allege is defective, print out key pages from depositions, or bring pictures of the wrecked car. How you show you are right depends on what evidence is available to you and the point you want to make. If the best format is PowerPoint, use it. PowerPoint is particularly effective when you want to show excerpts from lengthy documents, photos of items too bulky to bring to mediation, video clips (e.g., security video from the incident, or key deposition excerpts), or when you want to work your way through a substantial amount of evidence quickly.
Can You Give Away Too Much In Your PowerPoint?
Yes, you can overdo it when you are making a PowerPoint. Before I learned that lesson, I had a bad experience using a PowerPoint at mediation in one of my own cases. We had a very strong case, and the defendant had requested mediation. I spent hours preparing a gorgeous PowerPoint, convinced the case would end on the day of mediation. But when we arrived that morning, we learned that "something had just come up," so the adjuster would not be able to make it after all. She would be available by phone only.I debated whether to even show my PowerPoint, but plunged ahead, figuring that the work I had put in would be wasted if it never saw the light of day. The defense lawyer clearly had given no thought whatsoever to what he would say, and as the day wore on it became apparent that the defendant was not seriously interested in settling the case. When the adjuster asked me to email her my PowerPoint, I put my foot down. Like most lawyers, I am a little obsessed with secrecy, and I felt vaguely violated, like I had revealed too much already.How Much is Too Much?
I am a big believer in saving some of your ammunition for trial. Most mediations are successful, but not all. For those cases that do wind up at trial, you want to have a few surprises up your sleeve. But you can keep your surprises and use a PowerPoint, if you do it the right way.
How Do You Avoid Revealing Too Much in Your Presentation?
PowerPoint seems risky because we tend to think in terms of presenting our entire case. Instead, try these tips.
1. Keep your PowerPoint very factual.
Use your presentation to convey raw information, stripped of the work product you will wrap it in at trial. True, the evidence you select, the order in which you present it, and the way you present it, are all part of your work product. But at least the information itself is not new.
2. Leave out emotional content.
Save any emotional content for the jury. Not only will you be able to keep your jury appeal plan under wraps, you probably will find the mediation proceeds better, anyway.
3. Keep your theme under wraps.
The other side is paid to be — well, the other side. Nothing you say will move them to your side of the chessboard. Accordingly, you should keep the persuasive parts of your trial prep — like the theme — to yourself.
4. Focus on the parts of the case that are at issue, not on presenting the entire case as you will at trial.
Since the other side will never be on your side, you are free to focus on just the parts of the case that affect whether one side should pay the other, and how much. You do not need to put the entire case into a neat package, like you will at trial. As long as you don't overdo it, a great PowerPoint can change the outcome of the mediation.

Read more at Lee's mediation blog site

Schedule Mediation with Lee Wallace

What Attorneys Are Saying About Mediating with Lee:
"We're going to ask for Lee again, and again, and again!"
– S. Mahoney

"I recently had my first mediation with Lee Wallace, and I must say it will not be my last.  She did a great job facilitating negotiations, and helped each party grasp both the strengths and the weaknesses of their arguments.  I would not hesitate to recommend Lee Wallace as a mediator for your case!"
– B. Collins
"Lee Wallace exceeded all my expectations as a mediator in a Personal Injury suit presented before her.  Lee's experience, education and demeanor was amazing and she gained trust from both parties at the very beginning.  Not only was she polished and highly professional, she was thorough and did not waste time bringing the mediation to a successful conclusion.  Overall a very pleasant experience and my client was pleased with the result as well."
– D. Russell

"Lee had the intellect necessary to get a really difficult case settled even where the odds were stacked against her. I would use Lee to mediate any of my cases."
A. Joffe
"Lee helped get a case settled that I never would have imagined would have settled that day when I walked into that mediation. Opposing counsel and I had drastically different views of the case, as did our clients. Yet, with Lee's knowledge, experience, and preparation, she was able to lead us to a resolution that my clients were satisfied with. I look forward to using Lee again in the future!"
A. Grubbs
"Lee's calm reasoning and creative solutions helped us to resolve a challenging case when one side was willing to walk away and the other side would not budge on their number. She worked hard to find a compromise when none seemed possible."
B. Strothers
"Lee brings to her mediations a wealth of experience from which all parties can draw. Her impressive ability to marry the case facts to negotiation strategy aided in the just resolution of our case."
N. Campbell
"Lee was prepared, having read all the documentation I had forwarded her pre-mediation, and she did an outstanding job in getting a difficult case settled. I look forward to using BAY Mediation and Lee in the future."
M. Smith
"Lee Wallace helped us resolve a case that I did not believe could be resolved. As an initial challenge we had multiple parties, several of whom had to join by remote video conference. The details of the case were also challenging [and] there were widely disparate views regarding case value. Lee was resolute, objective, and prepared. While her 30 years of trial experience and breadth of knowledge on a variety of legal issues were invaluable, her kind and logical demeanor got this case resolved. I must confess at one point I was ready to storm off myself in frustration at the other party, but Lee encouraged me to stick with it and keep working. I'm so glad she did!"
A. Long
"It was a pleasure working with Lee T. Wallace during the mediation process. She pushed both sides to continue to fight through the process and not give up. And because of her vigorous determination I was able to settle my client's claim to their satisfaction."
S. Carson
"Lee did an effective and efficient job getting this case to a successful resolution. She takes a low key approach to make sure each side does not feel undue pressure to increase their offer or decrease their demand. I will definitely use Lee for future mediations."
J. Brown